'Tis the season for carefully considering the wish-lists of others and shopping 'till we drop. At some point or another, we are all going to need some serious R&R and this recipe for Cozy Paleo Hot Cacao is just the ticket!  The addition of this one simple ingredient, in this case cardamom, amplifies the others to an ethereal level making them once simple and sublime. When you are cozying up after a long week or an epic bout of shopping, sit back and create an oasis around you with a cup of cozy cacao.
You may be wondering what the difference is between cacao and cocoa? Cacao refers to chocolate that is less processed, and is as close to the bean that all of the chocolate we love is derived from (yes, chocolate comes from a bean-shaped seed). Opt for raw cacao powder as it is less processed than its roasted counterpart, but whichever you choose, this will still be a mighty fine way to relax and unwind. If you don't have raw cacao powder, simply use what you have on hand!
Fun fact: When we consume chocolate our bodies release oxytocin, which directly reduces stress hormones. Craving chocolate isn't a bad thing; it's more a matter of self-preservation! Just choose the healthiest chocolate to eat, and stay away from all of those foil-wrapped characters, as most of them are chock-full of everything but cacao!
Give it a go and let me know what you think in the comments below!
Cheers,
Ronny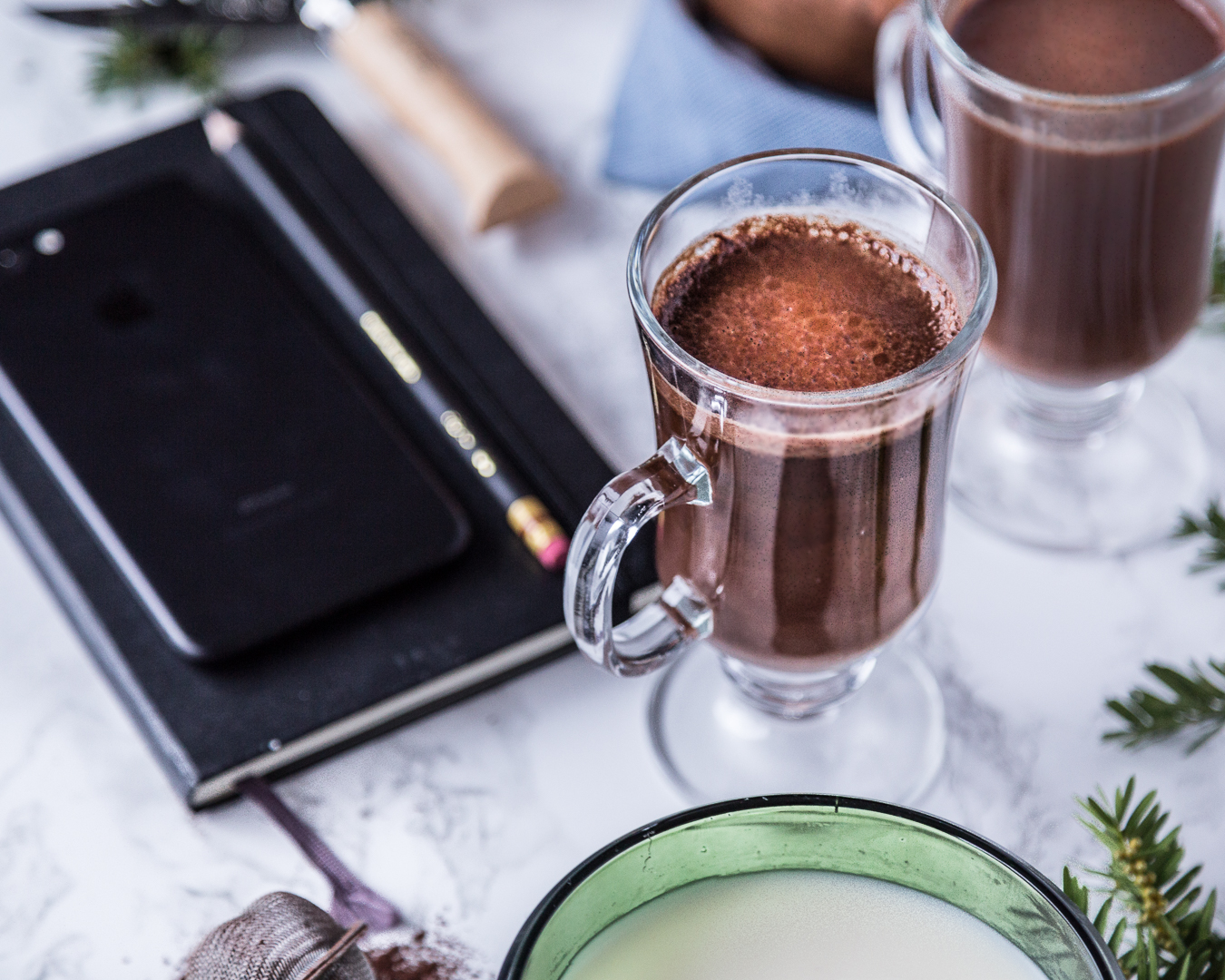 INGREDIENTS:
(Serves 2)
2 cups unsweetened, organic almond milk
1/8 cup organic maple syrup (or agave nectar)
¼ raw cacao powder – sifted to remove clumps
1 tsp ground cardamom
2 shots of your favorite espresso – optional
METHOD:
Add all ingredients except espresso and continuously whisk together over medium heat until it reaches a steady simmer.
You can stop here, pour the hot chocolate into your favourite mug and relax! Or, add a shot of espresso and make it a hot mocha!